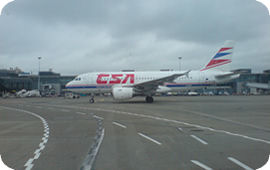 Airline Mogul - At a Glance
Airline Mogul is the number one
airline management
game. For no charge at all, you can manage your very own airline in multiple worlds, just the way you want it. Choose the aircraft you need from our
massive aircraft database
, create the routes you want to
airports all around the world
and join an alliance (if you want to), to grow your airline all the way to the #1 spot! Check out the links above for more information, or to
register
your account now!
A new world has been created!
Set in 1990 and running for ten years, this new world seems like a great arena for competition for the up to 83 players in Central ...
A new world is under way in the golden era of ...
On the 23rd of December 2005, a simple interface for Airline Mogul was revealed to a small group of aviation fans. It was the building block for what Airline Mogul has grown to become over the ...